The Flame of Eternity's Decline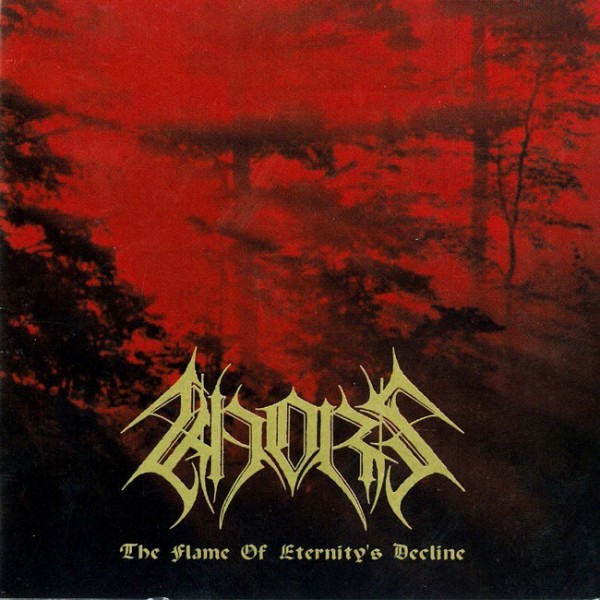 Details
CD, 2005, Oriana Music

1. Wounds Of The Past
2. Eyes Of Eternal Lonelyness
3. Throne Of Antiquity
4. Trees are remembers
5. Breath
6. Moan Of The Grief
7. Spirit Of Fury
8. Flame Of Eternity

Recorded in AudioALchemia Studio/Kharkiv/Ukraine December 2004 — January 2005
Engineered by Dmitriy Bondarenko
Mixed and mastered in Buddha-Cat Studio/Moscow/Russia in February 2005
Engineered by Michael "Maiden" Smirnoff
Produced by Khorus
All music written by Khorus
All lyrics written by Khorus, except "Eyes Of Eternal Lonelyness" & "Trees are remembers..." by Helg
Arranged by Khorus, Helg, Khaoth, Saturious
Art direction and concept by Sir Gorgoroth & Khorus
Design by Sir Gorgoroth
Logo by Aquarius

Helg — guitars & vocals
Khorus — bass
Khaoth — drums & percussions
Saturious — keyboards
Wortherax — lead guitars on "Eyes Of Eternal Lonelyness" , " Moan Of The Grief "& "Throne Of Antiquity"