Cold Ways (Live)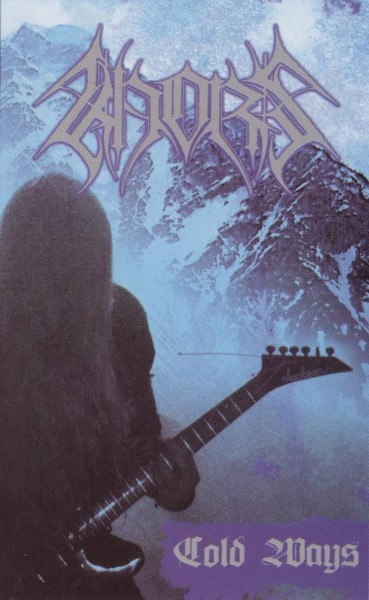 Details
Tape, 2012, Werewolf Promotions. Limited to 320 hand-numbered copies.
A1 Cold
A2 Ashes
A3 Spirit Of Fury
A4 Moan Of The Grief
A5 In The Depths Of The Black Hills
B1 Garnet
B2 Trees Are Remembers...
B3 Garnet
B4 Ashes
B5 Trees Are Remembers...
A1 — B2 Recorded Live In Hot Jam Club, Lugansk, Ukraine 7.11.2007.
B3 — B5 Recorded Live In Relax Club, Moscow, Russia 2.02.2008.
Helg — guitar,vocal
Nort — guitar
Khorus — bass
Khaoth — drums
Maiden — sound