Darktrolls! Vielen vielen Dank!
05/15/2016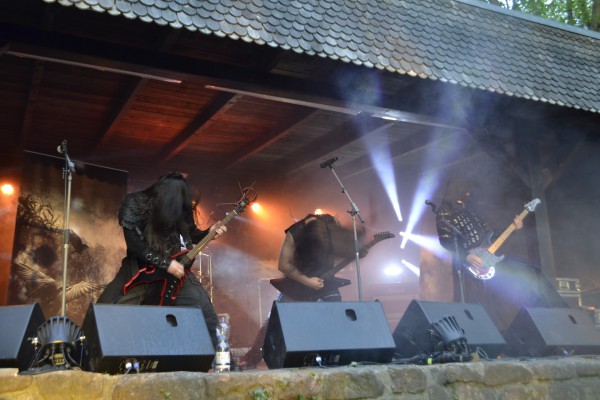 You can't imagine how many troubles we had to go through to reach you but it was totally worth it. We were running behind, survived falcon attack, got our windshield cracked, however we had a good time thanks to your warm support and words of respect. We'd like to thank festival promoters, crew, and all the fans so much for inviting us over the weekend to play at your amazing festival, giving us the honor of playing in your country for the very first time, and making our stay really memorable experience in our career.

We also thank the organizers and the people attended Czech cozy indoor party Carnival Of Souls we played a day before our appearance at Dark Troll Festival VII. It was pleasure to play and talk to you as always. See you very soon in your country again.
Finally we'd like to thank a lot Anton Thorgeir Prymak of BALFOR, who took care of guitar and vocals on these shows instead of our constant member Jurgis, who unfortunately couldn't come with us due to his family cares. Be sure we're back before too long with an expanded set-list full of new songs. And of course special thanks to our driver Alexandr Kostko and Uncle Piet-Hein van der Putten for your inestimable help.
Thank you again and anyone with photos, please tag us!